Follow my latest projects
Follow my Instagram shop @JanetAntepara to view new product releases, upcoming art shows, stop motion videos of my products and time-lapse videos of my painting process. It's fun stuff, I promise! I would love to see your photos of my art so make sure to tag me on IG if you have purchased any of my products or paintings.
Follow me on Instagram
Art Collab for Rose Haven PDX
Kk v. Kk or Bromidic Perfunctory Feminism v. Ubiquitous Philosophical Equality by artists Preston Gravitt and Janet Antepara.
Artists Janet Antepara and Preston Gravitt will donate 40% of all proceeds generated by their collaborative painting Kk v. Kk to Rose Haven, a day shelter and community center in Portland for women, children and gender non-conforming folk experiencing the trauma of abuse, loss of home and other disruptive life challenges. Rose Haven breaks the cycle of homelessness by providing meals, clothing, first aid, mailing addresses, hygiene, restrooms, showers as well as educational programs and guidance through medical and social services. By meeting basic needs and building trust, they empower their guests to explore long-term change.
Kk v. Kk Art print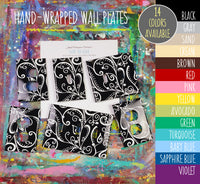 Light Switch Covers
"Wonderful item. I would recommend this item to everyone who is looking to do inexpensive change throughout there home."
"Oh my gosh, so fun! Well packaged, arrived quickly. Very high quality. Could not be more pleased."
"This item is so beautiful and tranquil. It looks great in my guest restroom."
Light Switch Covers
How it works
All products are made-to-order and are printed especially for you. All products have a processing time of 5-10 business days. Exchange are possible in cases of production errors or production damage. Because all products are custom-made and made-to-order, refunds or returns are not available. Please read my Return Policy and Shipping Policy before placing your order. Contact me if you have any questions: info@janetanteparadesigns.com. 
Let customers speak for us